Ep.19 – Stop Having Kids! PT1
Part One
2 years ago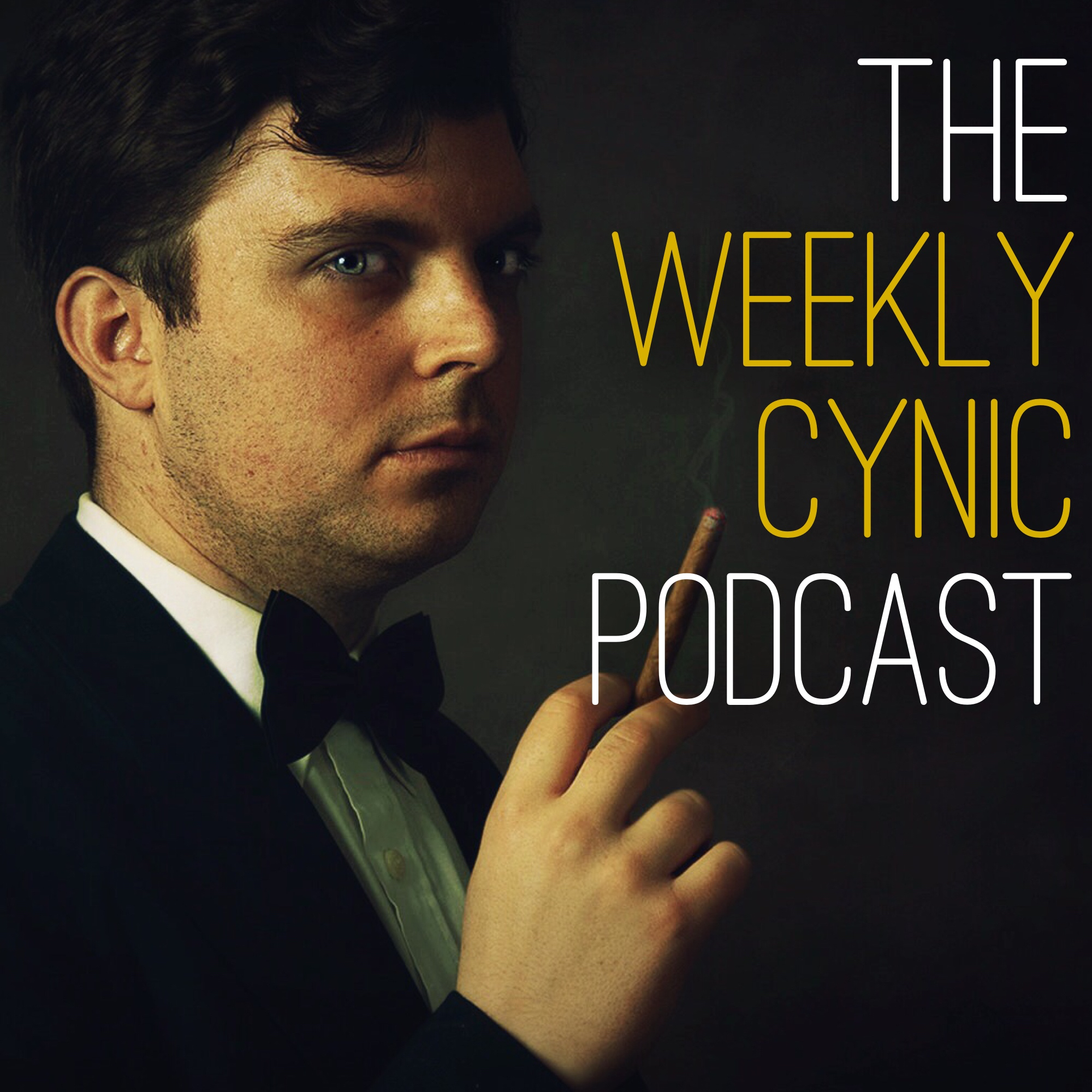 A Snarky, Sneering, Satirical Deep-Dive Into American's Obsession With Reproducing… Or, You Know, Having Kids.
American Parents-To-Be Are A Delusional Group.
Why?
Divorce, Single Parenting, Work, Debt And Daycare... Nobody Is Raising The Kids. Nobody Is Nurturing The Kids.
Having Children Is Simply A Lifestyle Choice For The Ruling Class And Instagram Mummies.
In Part One, Topics Include The Traditional Family, The Economics Of Working Parents And The Social Engineering Of Daycare…Oh, Excuse Me, Pre-School.
Visit My Website:
[https://www.theweeklycynic.com/]
Visit My Linktree:
[https://linktr.ee/theweeklycynic]
Musical Intro: Poppers and Prosecco Kevin MacLeod (incompetech.com) Licensed under Creative Commons: By Attribution 3.0 License http://creativecommons.org/licenses/by/3.0/
Works Cited:
https://www.breitbart.com/politics/2018/09/24/u-s-fertility-rate-drops-to-all-time-low-cut-in-half-since-1950s/
https://www.washingtonpost.com/news/wonk/wp/2013/05/13/why-are-birthrates-falling-around-the-world-in-a-word-television/?noredirect=on&utm_term=.ca2ea4791be3
https://smartasset.com/retirement/the-average-cost-of-raising-a-child
https://www.marketwatch.com/story/these-5-charts-show-how-expensive-it-is-to-raise-children-today-2018-03-29
http://www.pewresearch.org/fact-tank/2018/08/09/middle-children-have-become-rarer-but-a-growing-share-of-americans-now-say-three-or-more-kids-are-ideal/
http://www.pewresearch.org/fact-tank/2014/12/22/less-than-half-of-u-s-kids-today-live-in-a-traditional-family/
http://www.pewsocialtrends.org/2016/10/26/births-outside-of-marriage-decline-for-immigrant-women/
http://www.pewresearch.org/fact-tank/2018/04/27/about-one-third-of-u-s-children-are-living-with-an-unmarried-parent/
https://www.bloombergquint.com/pursuits/almost-half-of-u-s-births-happen-outside-marriage-signaling-cultural-shift
http://www.pewresearch.org/fact-tank/2018/09/24/stay-at-home-moms-and-dads-account-for-about-one-in-five-u-s-parents/
http://www.pewresearch.org/fact-tank/2018/01/08/most-dads-say-they-spend-too-little-time-with-their-children-about-a-quarter-live-apart-from-them/
https://americanspcc.org/child-abuse-statistics/
https://newrepublic.com/article/112892/hell-american-day-care
https://journalistsresource.org/studies/society/education/early-childhood-care-education-united-states-research-roundup
https://newrepublic.com/article/112892/hell-american-day-care
https://www.breitbart.com/news/latest-hurdle-in-grueling-us-daycare-hunt-waitlist-fees/
https://www.npr.org/2016/10/22/498590650/u-s-parents-are-sweating-and-hustling-to-pay-for-child-care
https://www.care.com/c/stories/2423/how-much-does-child-care-cost/
https://www.howtoliveindenmark.com/stories-about-life-in-denmark/raising-kids-in-denmark/
https://raisedgood.com/much-daycare-affect-emotional-regulation/
https://www.theatlantic.com/education/archive/2016/09/how-daycare-became-school/501671/
Support The Weekly Cynic by donating to their Tip Jar: https://tips.pinecast.com/jar/the-weekly-cynic
Find out more at https://the-weekly-cynic.pinecast.co